Advantages
Team: 15+ years' experience in sports marketing
Yutang was the consultancy agency of 2009 Italian Super Cup. We participated during the entire event and offered guides for investment work of the event, cooperating with brands such as Toyota and C'estbon Water.
Yutang was in charge of attracting investment for 2011 TIM Italian Super Cup • Huawei Cloud Phone Beijing Match, which was the most successful sport event in China and was highly regarded by the Italian Ambassador to China, Yan Nongqi.
Yutang was the consultancy agency for the 2013 China and Brazil Veteran Teams Match, and was in charge of their business development.
Yutang was the investment agency of CCTV5 2014 Brazil World Cup and was responsible for market exploitation & development.
Partners: strategic partnerships with media and sports organizations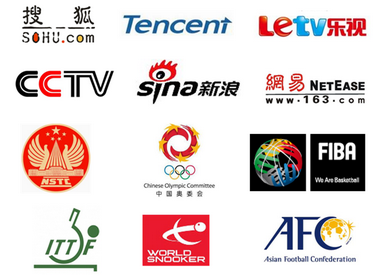 Yutang not only has good cooperation relationships with CCTV and local sports TV stations, but also works with new media companies, including Sina, Sohu, Tencent, Netease and snooker website TOP147.
Yutang also established strategic partnerships with domestic and international sports organizations and institutions, including the National Sports Commission, International Basketball Federation, International Table Tennis Federation,etc.
Having participated in and organized major international sport events for many years, Yutang has an excellent team and rich experience in both events management and business attraction.
Market Research: 10+ years of research into the Chinese market
After 10+ years of data accumulation at the Chinese sports market, Yutang Sports can offer a sound decision-making basis by analyzing data across a long period of time.
Analyses of a sport market as a whole
Analyses of one sport's events
Analyses of a single event
Analyses of brands advertising
Tailor-made analyses
Clients Network:500+ Chinese corporations across 10+ key industries
Yutang Sports has good communication and cooperation relationships with 500+ domestic corporations across more than 10 key business sectors in China, and can deliver events and projects information to clients efficiently via social media.
Sporting goods
Water
Energy drink
Menswear
Beer
Automobile
E-Commerce
Electronics
Chinese spirits
Construction industry
Digital Media: 700,000+ sports audiences reached per day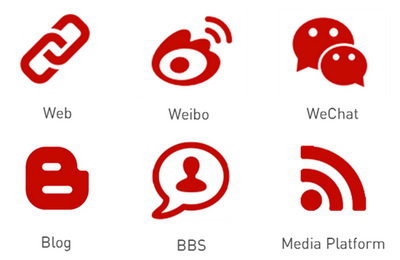 Alongside a social media trend, Yutang Sports has successfully established various digital media channels, including an official website, accounts on Weibo, WeChat, Sina blog, forums and other media platforms, to share news, opinions and reports related to the sports industry. The contents reach more than 700,000 sports audiences per day which encompasses brands marketers, staffs at event committees and many sports professionals and experts, who are the primary demographic of the Chinese sports industry.
In the daily operation and maintenance of these digital media channels, Yutang Sports has accumulated abundant experience, as well as a deep understanding regarding how to assist brands and organizations to achieve competitive and interactive social media communications via these platforms.